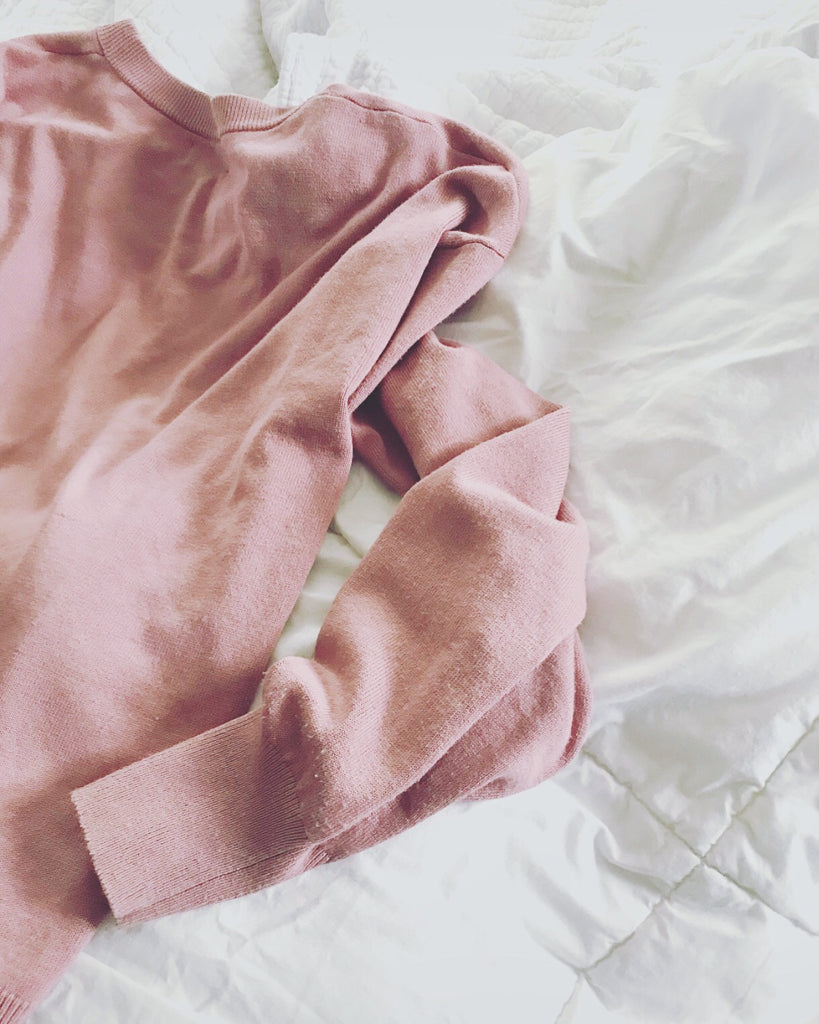 I love finding honest inspiration around my home. This morning, I awoke as usual, to get ready for a day of artwork. I threw my favorite dusty pink sweater on the bed and felt for my canvas earrings on the nightstand. Then I halted in my tracks— looking again on the bed, I didn't see my favorite sweater anymore, but a plush sea of white patterns with shades of muted pinks floating on top. The textures together made me quickly think to grab my phone, and snap a photo before returning from La La Land.
Lately, I've been trying to live the life that I portray on social sites. What I mean by that is, living honestly— determined to completely be about the art movement I have created, Nouvelle Romantic Art. I strive to have content and photos that are not so 'posed', but are natural & true to my environment.  
That 'Ah-Ha Moment' hit me when I saw something as simple as my sweater lying on the bed. I saw an honest connection between my lifestyle and my art. 
Natalie Taylor Humphrey

ABNT, Accessories, art, Art lovers, artist, Artwork, black & white, Canvas, Charleston, chic, Color, Cute, Decor, Design, Dusty pink, experience, fashion, Female, Femme in Nude, gallery, Gallery wall, Home decor, Honest, Inspiration, Interior, Interior design, Jewelry, Lifestyle, local, long-neck ladies, love, memory, modern, Mood, Mood board, Nouvelle, Nouvelle romantic, Nouvelle romantic art, nude, painting, Paintings, Pink, Portrait, posing, Pretty, Raw canvas, Romantic, shop, Style, valentine, Wearable art, Women, Womens style, Women's fashion